The Art of Marjorie Sarnat:
Elegant Elephants Adult Coloring Book
From the adorable to the awe-inspiring, thirty-four illustrations of elephants make up Elegant Elephants. The drawings are inspired by the strength, intelligence, and spirituality of these beloved creatures, and I hope you experience the enjoyment of surprise and discovery in each themed illustration.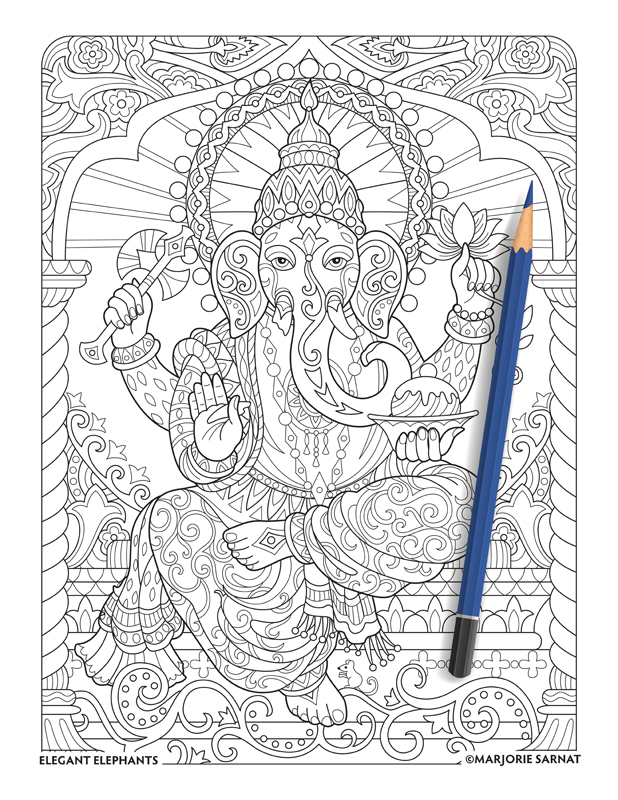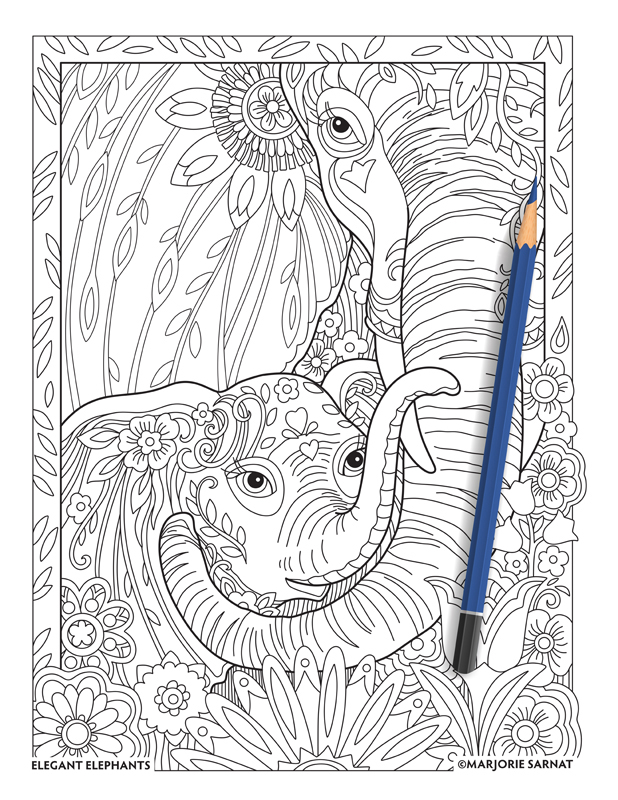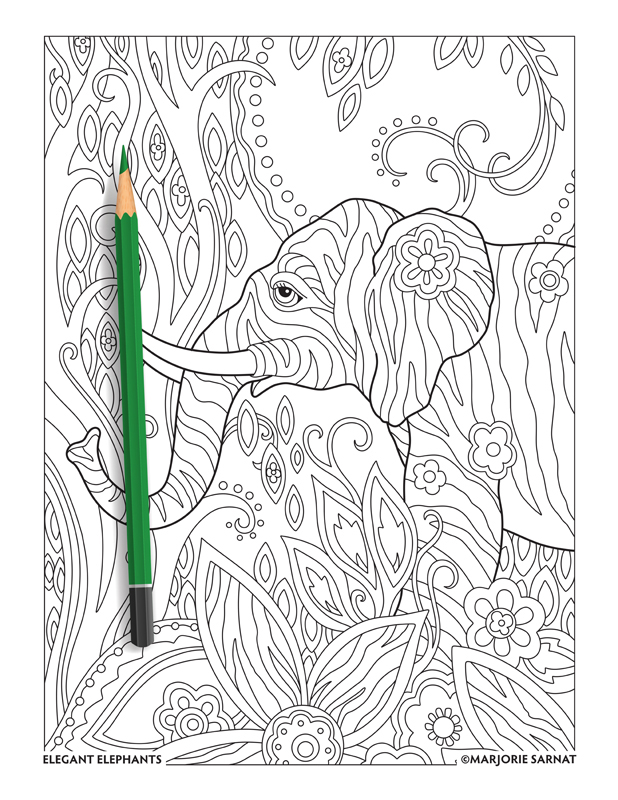 Enormous Value! This Edition and Midnight Edition Combined into One Book!
A portion of the net profits from Elegant Elephants will be donated to 96 Elephants, a campaign to stop illegal trafficking of ivory and to protect elephant's lives.
Below are some sample colored pages (The color images shown do not appear in the book).